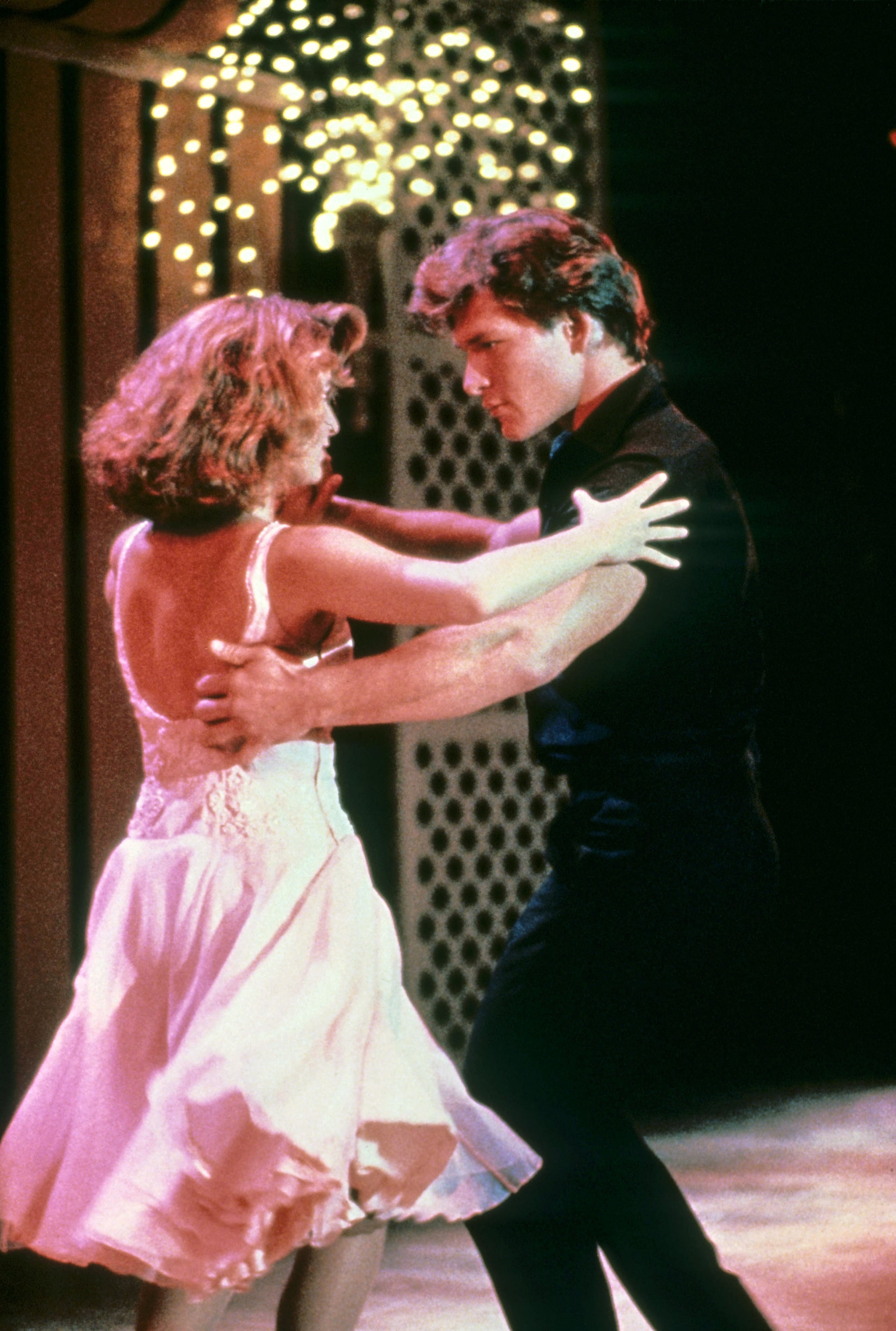 If you don't rewatch
"Dirty Dancing"
every time it's on Bravo (like I do), your memories of the film might be a bit hazy. Everyone remembers
Jennifer Grey
and
Patrick Swayze
's crackling chemistry and incredibly romantic dancing — and, of course, the famous line "No one puts Baby in a corner." But you might have forgotten that the story's inciting incident involves an unplanned pregnancy, an illegal abortion, and a poignant message about the importance of reproductive rights. The story opens in the summer of 1963. Grey plays Baby (her real name is Frances, but no one calls her that), the eldest daughter of Dr. Jake and Marjorie Houseman (Jerry Orbach and Kelly Bishop). Her family is spending the summer at the Kellerman's resort in the Catskills in upstate New York, and Baby feels a bit like an outsider among the other guests — who are mostly older — and among the Ivy League waitstaff, who flirt with all the guests' daughters. One night, she follows Billy (Neal Jones) to the staff cabins, where the more blue-collar workers gather to party when their work is done. There, she meets Johnny (Patrick Swayze) and Penny (Cynthia Rhodes), the resort's main dancers. Baby and Johnny briefly dance, but she feels like he sees right through her. Watching "Dirty Dancing" in 2022 is a reminder of how far reproductive rights have come — and the risks everyone faces if they're rolled back. One night, Baby finds Penny crying. It turns out that Penny has become pregnant after sleeping with Robbie (Max Cantor), one of the waiters, who refuses to help her get an abortion. Baby asks her father for the money to pay for it without telling him why, and he gives it to her. But Penny has another problem: she and Johnny are supposed to perform at another resort the one night she can get an appointment with the abortion doctor, and she can't lose out on the money. Baby immediately volunteers to learn all the dances and cover for her. Johnny and Baby begin to fall in love as they rehearse, and their performance, while imperfect, gets the job done. But when they return to Kellerman's, they learn that the abortion went wrong, and that Penny is in serious danger. Baby runs to get her father, who saves Penny's life. He's furious with Baby for lying to him, and he's angry that Johnny — whom he incorrectly assumes got Penny pregnant — let it happen to her. Johnny, however, is floored by Baby's bravery, and they declare their love for one another. The abortion plot comes back at the end of the movie, after Baby and Johnny's iconic dance. Dr. Houseman, having learned that it was the obnoxious, classist Robbie who actually got Penny "in trouble," apologizes to Johnny. He's also seen in the background checking up on Penny, and the two embrace with smiles and hugs.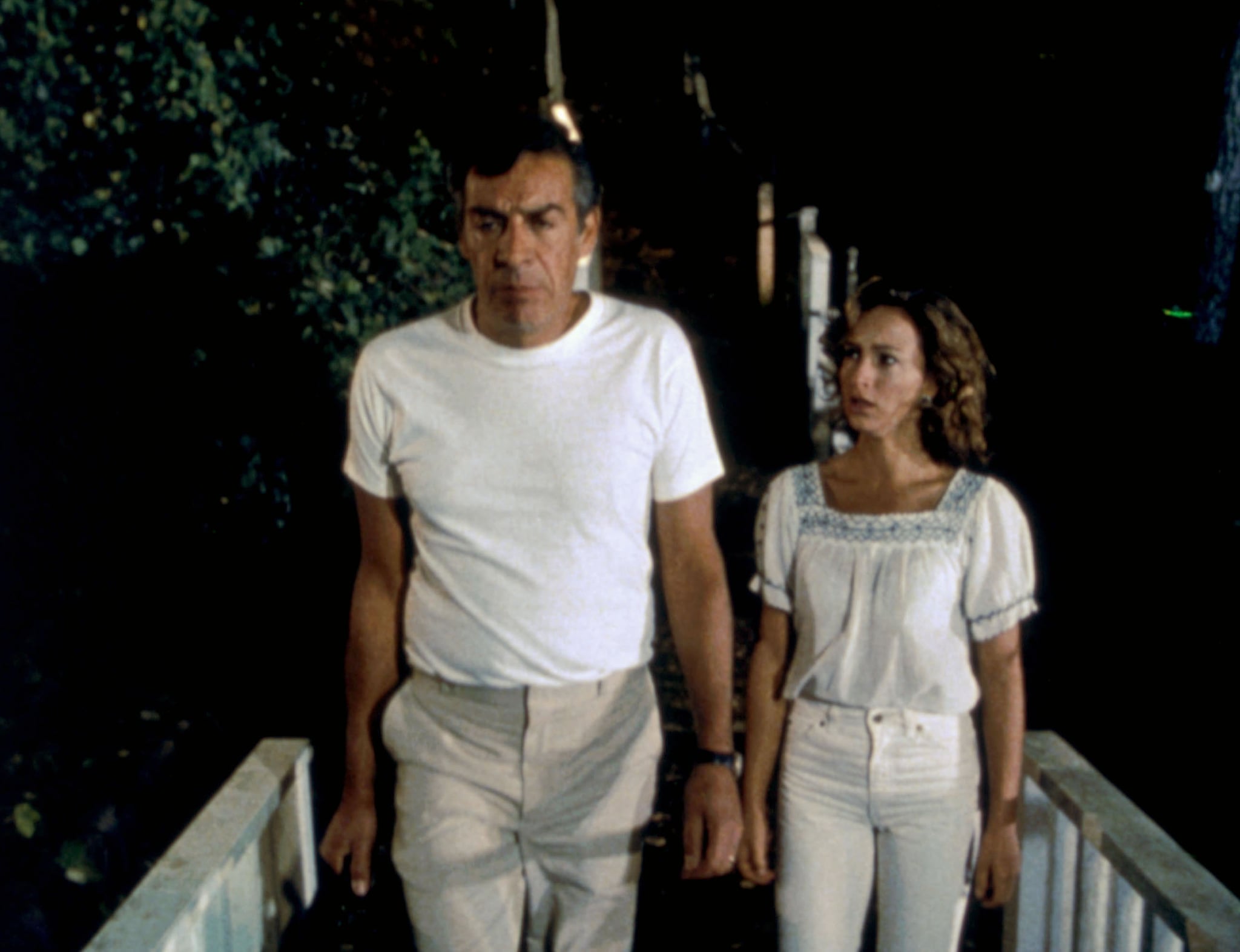 In real life, abortion was legalized in New York in 1970, three years before the Roe v. Wade decision and seven years after the movie takes place. Writer Eleanor Bergstein spoke to the
Greenwich International Film Festival
in March about her decision to include the plot line in the movie: "I had little hope that anyone would see the movie and even less hope that it would influence anyone — but just in case, I put in the things that were important to me. Just in case." She continued, "I think you can make a brilliant black-and-white documentary [about] abortion, and everyone who sees it probably agrees with you before the first frame. But if you make a movie in color with pretty people and music and sensual dancing and a beautiful, blond young girl with a face like a delicate princess having no choices and screaming in a hallway under a dirty knife — maybe you'll change somebody's mind about what they assumed before." Bergstein remains a staunch supporter of abortion rights. In April, she held a
fundraiser
for an abortion fund. There's another reason it makes sense for the movie to have a pro-abortion, pro-reproductive rights plot. Baby and her family aren't explicitly Jewish in the film, but it's certainly implied. The resort they visit is based on many actual resorts in the Catskills that flourished as vacation havens for Jewish families in the mid-20th century, earning the area the moniker "The Borscht Belt." Bergstein, who is Jewish, has said that she based the movie on her experiences vacationing at those types of resorts with her family. 48810742 Jewish people are overwhelming pro choice, according to
data from the Pew Research Center
: 83 percent of people who identify as Jewish believe abortion should be "legal in all/most cases." That's higher than all other religious groups and people who are religiously unaffiliated. That makes sense, since many in the Jewish community believe that
Judaism supports full abortion access
. Watching "Dirty Dancing" in 2022 is a reminder of how far reproductive rights have come — and the risks everyone faces if they're rolled back. Right now,
abortion is still legal
, but
the dismantling of Roe v. Wade
puts everyone's reproductive rights in jeopardy. While "Dirty Dancing" finds a happy ending for Penny in 1963, the future of abortion rights for many Americans today is becoming increasingly uncertain. 48807239