Thirty minutes ago Bill Gates posted a message to Twitter announcing that he and Melinda Gates, his wife of nearly three decades, were separating. Honestly I'm still a little stunned at the news. They always seemed like a happy couple with mutual dedication to each other and philanthropy. They literally run a philanthropic organization called "The Bill and Melinda Gates Foundation". Contrast to when Jeff Bezos announced he and MacKenzie were separating. That was easier to grasp. Jeff is a little younger than Bill and in recent years had physically transformed from a geeky CEO to a muscle-bound world titan. It wasn't a total shock to learn that Jeff Bezos would throw it all out the window for a busty former weather girl.
Here's the announcement Bill just posted to Twitter:
— Bill Gates (@BillGates) May 3, 2021
Before this announcement, Bill Gates was the fourth-richest person in the world with a net worth of $146 billion. He trailed Bernard Arnault ($155 billion), Elon Musk ($175 billion) and Jeff Bezos ($203 billion).
Bill spent the better part of two+ decades as the richest person in the world, a crown he gave up to Jeff Bezos in July 2017.
Interestingly, Bill's net worth today is actually not heavily connected to the company he co-founded, Microsoft. When Microsoft went public in 1986, he owned 45% of the company. Today he owns less than 1.3% of Microsoft's outstanding shares. He has spent the last two decades selling off huge blocks of Microsoft to diversify and to fund The Bill and Melinda Gates Foundation.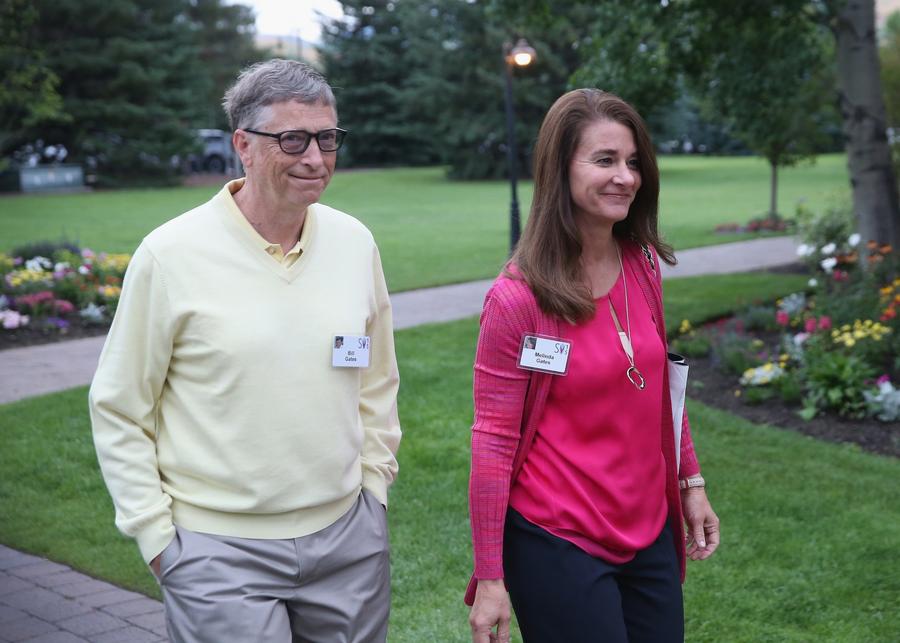 Bloomberg has already removed Bill from their top 10 list. I dont see Bill in their top 100. I think no one knows what to do with this information.