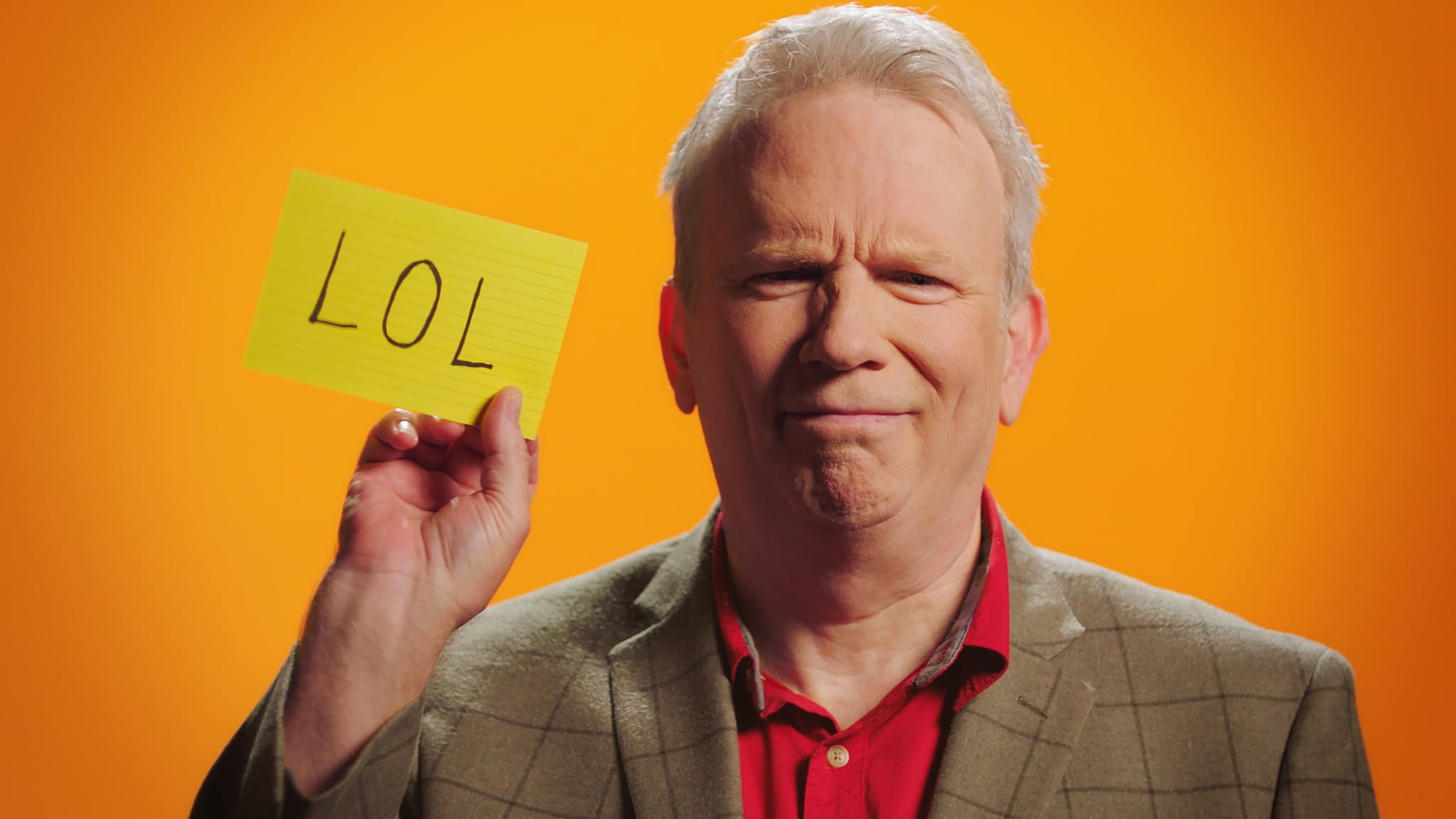 The first four episodes of
The Circle season two
are officially available for streaming on Netflix, and can you guess which contestant has already stolen our heart? That's right, Lee! Hailing from Dallas, TX, Lee Swift is an out and proud gay man, who's been with his partner for 32 years, which deserves a prize within itself. When he isn't
catfishing
people by portraying himself as someone 30 plus years younger—more on that later—he's writing erotic novels under the female pseudonym Kris Cook. "I have been a catfish before they used the term catfish," he joked in his intro package. To save you sleuthers some time, we've already hunted down Lee's professional website, which you can find
here
. As if we couldn't love Lee more, he revealed he had to ask his 20-year-old niece for help with "social media slang" before coming on the show. Though, we personally adore Lee's bubbly personality, the 58-year-old decided to switch things up a bit and enter
The Circle group chat
as River, a 24-year-old from Mertzon, TX, who also happens to be Lee's friend IRL. Being a successful writer, Lee hoped coming in as a fictional character would get him further in the competition. "As a writer, I guess that makes me a professional liar," he quipped. "So, I don't think anybody has a chance." Catfishing as his friend River, Lee writes in his Circle bio that he's a waiter and student, who's "fun" and exciting," but also has a "sensitive" side. To avoid engaging in any flirtatious behavior, Lee tells the group he's recently out of a relationship and still mending his broken heart. As far as similarities go between Lee's fake persona on the show and real-life River, there are none. Except from the fact they are good friends.
View this post on Instagram
A post shared by Lee (@leeswiftauthor)
To begin with, River's real name is Doak Rapp and while his fake character may be gay on the show, he's straight. Similarly, he's not from a small farm in Texas, but rather Dallas. While Roak himself is a pretty private person on social media, it's obvious from Lee's Instagram he's one fashionable dude! Stay up-to-date on all things Doak (
@avengers_assemble21
) and Lee (
@leeswiftauthor
) by following them on Instagram and be sure to tune into The Circle on Netflix, where new episodes drop weekly.